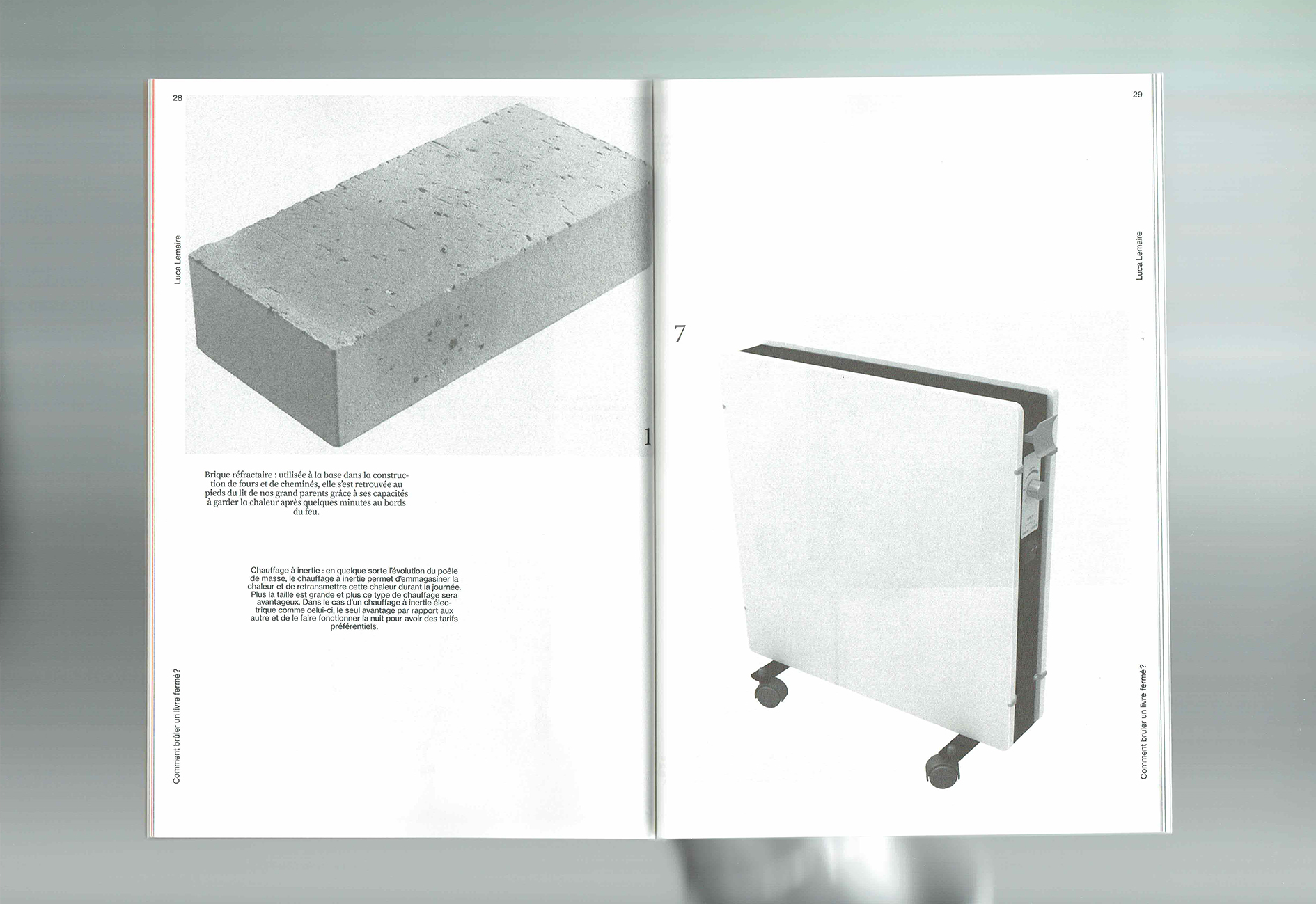 Edition 70 pages /
Graphisme / Isabelle Sidaine
Brussels / 2020






This research file stems from the observation of the place occupied by the heaters in our interiors. We are indeed witnessing multiple
changes in housing, architecture, but also ecological and economic changes facing current heater must position itself.



Through the different energies used, their impact on the environment and the economy, I explain in the first part of the dossier, how European standards can influence and shake up heating.




My research then focuses on the phenomenon of heat and thermal comfort, the ways in which the shapes, colors and space in general influence our perception of heat. The idea of warmth, an important concept within the design which unfortunately is only found too rarely in our radiators today, emphasis on the performance and competitiveness of auxiliary heaters which become a product devoid of sensitivity. So, how do we reapropriate the heating object today?




The third part highlights the application of recycled paper in the realization of a heater. Recycled paper now considered as the most abondant waste on the planet, takes meaning in many projects aimed at reducing the ecological impact of sectors such as furniture or 3D printing. A material with many qualities that could greatly benefit tothe current auxiliary heaters.